Common Ground Committee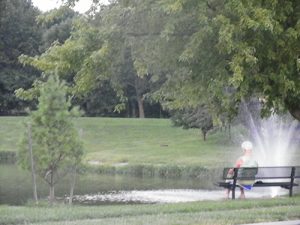 The mission of the Common Ground Committee is to plan, protect, and execute projects that improve and enhance Raintree Lake Common Grounds in a way that respects and benefits our residents today and in the future.
The Common Ground Committee is looking for residents interested in beautifying common ground within Raintree Lake. Some of our projects have included installation of new flag poles, tree planting, flower planting, and adding new park benches and trashcans. Additionally, the Common Ground Committee created the "Yard of the Month" program in 1998 as an incentive program for those neighbors helping to keep our neighborhood beautiful and well-maintained. If you enjoy these amenities and would like to help in future planning, we are looking for residents with fresh new ideas!
Minutes from Common Ground Committee Meetings
May 2015     June 16, 2015    September 15, 2015   October 15, 2015
October 13, 2010       September 12, 2010       August 12, 2010       February 10, 2010
September 8, 2004       March 1, 2004       September 8, 2003       June 2, 2003