Pond Committee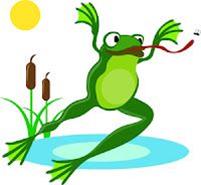 Mission Statement:   Our mission is to help the HOA maintain and improve the appearance, serviceability and use of the siltation ponds.
The Pond Committee is looking for residents that will be representatives for each pond.  Contact the Raintree office if interested!
Map:  Pond Names
Area of Responsibility:                       Representatives
Duck Pond
Blue Heron Pond
Turtle Pond
Fox Run Pond                                     Cindy Lyon
Turtle Dove Pond
Minnow Pond                                     Roger Sense
Admiral Byrd Pond                            Darlene Sowell
Beaver Pond                                       John Hustad
Mallard Landing Pond
Scope of Responsibility:
 Algae on siltation ponds' surface
Plant life in the siltation ponds and in close proximity
Refuse and debris in and around the siltation ponds
Nuisance animals and birds attracted to the siltation ponds, such as muskrats, geese, ect.
Desirable fish living in the siltation ponds
Siltation pond bank erosion
Development and maintenance of walking trails to siltation ponds
Accountability:  Because these ponds are siltation ponds and they are surrounded by common ground and feed into our lake, it behooves the Pond Committee to work closely with other committees to help produce the best overall results for our community.
Committee Minutes:
July 20, 2017 Minutes   Aug 17, 2017 Minutes